Sunday, July 22, 2012
First of all... I am so over the top excited about my new blog design by Colleen!

Isn't it soo pretty?!

She is amazing and talented and so sweet and good to work with. She did a perfect job of bringing my 'um's' and 'maybe's' and 'I don't know's' to life. LOVE it. Also?
I kinda want to be her friend in real life.

She is pretty much the coolest.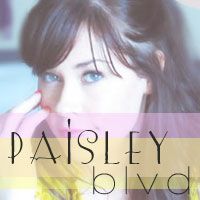 Click it! :)
Next...
My mom and I are hoarders.

Yep, Hoarders.

Of home decor mostly.

We had a garage sale yesterday and after going through storage and cleaning out my craft studio, I've realized we may absolutely have a problem.

Oh, & garage sales are a lot of work.
And Finally... The lovely
Manda
from For Love of a Cupcake is hosting her sponsor giveaway and you could win a $20 Rustik Chic shop credit among some other awesome goodies!!
Tuesday, July 17, 2012
I want to start blogging more. I feel inspired to express myself on more of a personal level...letting go of fear and putting myself out there.
I have grown so much over the last year and I feel like I am finally coming into my own.
So, here we go. Starting slow. I'm linking up with Jenna and answering a few questions. Here is a little about me...
1. What is your biggest phobia?
I have Megalophobia. I just googled it. Megalophobia can be loosely defined as the fear of large things. Like, giant aircraft carriers, giant sea animals... FREAK. ME. OUT! Not joking.
I've also always been afraid of scary life sized Easter Bunnies. Is there a name for that?
Oh, and let's not forget being open and personal on my blog. ;)
2. If you could relive on day of your life, what would it be and why?
Oh man... I've had tons of great days. Hm. There are a few days I think I would liked to soak up more. Like the days my babies were born and my wedding day.
One day that was so simple, yet amazing, was a quiet impromptu afternoon on Cocoa Beach with my little family. Just us and pure joy. I would relive that day again for sure. It also inspires me to make more precious memories like that.
3. If you could choose to stay a certain age forever what age would it be?
30 was a good year, but lately age 3 1/2 seems quite blissful.
4. Which celebrity do you most get mistaken for?
No one. ever. I guess I'm my own gal. What do you think?

*update...after asking my sister she said when she was little she always thought I looked like Hilary Duff?
5. What songs are included on your soundtrack of your life?
This is so hard! I love music and it is always playing...whether out loud, in my head or in my heart. I am a sucker for a great lyric as as well. Also, my taste in music is so very eclectic and almost contradictory. Fitting I guess.
I've narrowed down some to get you wondering about me ...
I'm Sensitive by Jewel
Times Like This by Edie Brickell
So Mad by Frente
Summer of '69, but the Bowling For Soup cover
Somewhere Over the Rainbow (Jewel's Lullaby Version is my fave.)
I Caught Fire by The Used
Crystal Ball by Pink
Wild Horses by Natasha Bedingfield
Ain't No Thang by Ronald Jenkees
I Won't Give Up by Jason Mraz
Definitely throw in some Sublime, gangster rap and all my favorite girls...Indigo Girls, Fiona Apple, Priscilla Ahn, Adelle, Joss Stone, Ingrid, Christina Perri...as well as The Civil Wars, Fleetwood Mac, among others and even a sappy country love song here and there. I'm realizing m
y life's soundtrack would be more like a crazy 10 disc set.